According to
Stuart Rowe
, COO of play.com, Blu-ray sales have gone up to an impressive degree: over 600%. There are no numbers available, but everyone's bet is that the best-seller was the cheapest model, the Samsung BD-P1400/XEU, currently priced at £199 ($390).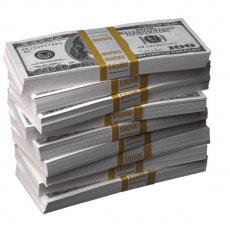 In the mean time, the retailer was quick to react to Toshiba's announcement, by significantly slashing the prices of HD DVD players. After all, existing stock doesn't clear out on its own, one might add.
Needless to say, the price cut of the players is just beginning:
"There's going to be a lot of great deals out there in the coming weeks. HD-DVD player prices will fall in line with DVD players with people now buying them more as great DVD players with the capacity for upscaling."
On the other hand, no similar plans have been made regarding the HD DVD discs, not they will be in the near future. The logic behind it is quite simple: people already own the players, so they would be more or less inclined to buy the discs anyway.