The terms of the deal were not disclosed.
"We are ecstatic about adding EMI's content to SpiralFrog," said Joe Mohen, chairman and founder of SpiralFrog. "Not only does this significantly expand our catalog of music and videos, it also demonstrates our continued content deal momentum. In just six months since our launch, SpiralFrog has grown to be the third largest legal download site in terms of registered users. We anticipate that the addition of the EMI catalog will fuel our growth even more."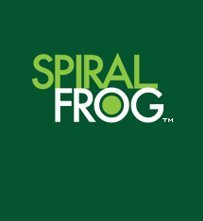 Up till now, SpiralFrog could only offer content from Universal Music Group, plus a few small independent labels. The service has been negotiating with EMI since 2006 and a deal was close to be signed, but eventually the outcome was negative.
With EMI now joining the service, SpiralFrog users can expect to be able to download tracks from Coldplay, Keith Urban, and Moby, among many others.
Rumor has it that secret negotiations are currently underway with Sony BMG and Warner Music, but an official announcement will have to wait for some time. Still, SpiralFrog may claim it has a solid catalog at its disposal: according to Nielsen SoundScan's report for May, Universal Music is credited 31.2% of all US music sales, while EMI's slice of the market pie is about 8.7%
SpiralFrog's service is available for users in the US and Canada.