The two companies announced they already reached an agreement and the deal will be an all-cash transaction. However, the terms of the deal were not disclosed.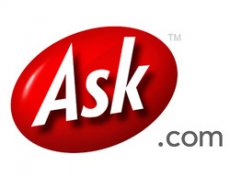 "I can't imagine a better home for Lexico sites than Ask.com, given its leadership in search technology and product innovation," said Brian Kariger, CEO and Co-Founder of Lexico. "This integration will give the Lexico sites a better consumer experience and even more useful for finding answers."
Following the acquisition, the Ask Network user base is expected to grow to over 145 million unduplicated monthly unique users worldwide, thus turning the buyer into the world's 9th largest Web property in the world.
This might not sound extremely impressive, so try another angle: this would put Ask Network ahead of Apple and Facebook.
Lexico's key strengths include:
– 15.6 M monthly UUs, growing 29% year-over-year (comScore, March 2008)
– Lexico sites grew three times faster than the global search market, which grew 9.5% year-over-year (comScore, March 2008)
– Profitable, high double-digit growth for the past two years
– 88% of traffic consists of users who directly type Lexico sites' URLs into their browsers, demonstrating brand strength and minimal reliance on intermediary sites
Lexico Publishing Group was founded in 1995.