According to the agreement, Intel will make an initial $150 million payment to Transmeta, while the remaining $100 million will be paid as an annual license fee of $20 million for each of the next five years.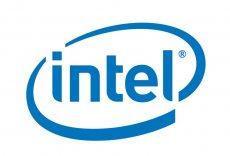 In return, Intel gets a perpetual non-exclusive license to all Transmeta patents and patent applications, including any patent rights later acquired by Transmeta, now existing or as may be filed during the next ten years. In addition, Transmeta will grant to Intel a non-exclusive license to Transmeta's LongRun and LongRun2 technologies and future improvements. On the other hand, Intel agrees not to sue Transmeta for the development and licensing to third parties of Transmeta's LongRun and LongRun2 technologies.
"We are very pleased to have reached this agreement with Intel," said Les Crudele, president and CEO of Transmeta. "We believe that this arrangement will create value for Transmeta stockholders both by realizing immediate financial value for our intellectual property rights and by supporting our technology development and licensing business going forward."
The legal battle between the two companies started over one year ago. It began in October 2006, when Transmeta filed the lawsuit against Intel, claiming that the latter was infringing on 10 patents of its patents.
The next milestone dates from January 2007, when Intel counter sued Transmeta on accounts that it was infringing seven of the Pentium-maker's patents.