Claflin has been a member of AMD's Board of Directors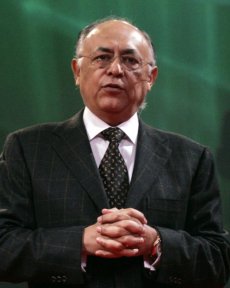 since August, 2003 and has 33 years of experience in senior positions with IBM, Digital Equipment and most recently as CEO and member of the board of directors of 3Com Corporation. He is also a member of the board of directors for Ciena Corporation.
"Bruce Claflin brings a wealth of business experience that applies directly to the challenges and opportunities relevant to our company," said Dirk Meyer, president and chief executive officer of AMD.
In addition, AMD has added a new name to its Board of Directors: Waleed Al Mokarrab, the Chief Operating Officer of Mubadala.
His primary responsibilities are to oversee Mubadala's operational and business development activities, including the company's international acquisitions and business development activities. Prior to joining Mubadala, Mr. Al Mokarrab worked with the UAE Offsets Group as a Senior Projects Manager and with McKinsey & Company as a Consultant.