Chris Lewis, Microsoft vice president of the EMEA region told
GamesIndustry.biz
that numerous sources indicate that the Xbox 360 is well ahead the PlayStation 3 in terms of sales. How well ahead? About 1 million units, said Lewis, across Europe, the Middle East and Africa.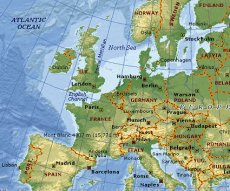 "It's not about us necessarily fixating on Sony – we like a target to run at, and a barometer of success, and we see Sony most closely aligned to our own platform," Lewis said. "Therefore we intend to measure our success in some way versus what they've doing."
Microsoft may be right in its estimations. Still, there are two things worth noting. First of all, Microoft managed to launch its console more than one year before Sony could do the same. The Xbox 360 arrived in Europe in November 2005, while the PlayStation 3 had to wait until March 2007. The delay is not Microsoft's fault by any means (Sony managed to get European fans very angry at the time), but it certainly does explain at least part of the sales gap.
Second, Microsoft is still shy on comparing its sales results to Nintendo's. Perhaps Microsoft would like to, but fears the Nintendo wouldn't hear it messages. After all, both the Wii and the DS console are too far ahead of the Xbox 360.