According to the agreement between the two parties, Icahn will give up his plan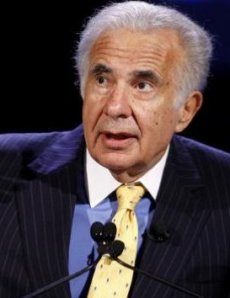 to replace the current Board with his own minions. Also, he will give up any idea of selling Yahoo to Microsoft.
In return, the corporate raider will get his brand new seat on the board. Former AOL CEO Jonathan Miller will stay right at his side and so will two nominees from his alternative Board list. The two will be chosen by Yahoo!'s governance committee.
As it follows, the Board will include 11 people from now on, as Yahoo's current top management (Roy Bostock, Ronald Burkle, Eric Hippeau, Vyomesh Joshi, Arthur Kern, Mary Agnes Wilderotter, Gary Wilson and Jerry Yang) will also keep their positions.
Yahoo may see this peace treaty as a victory. However, it just may be the first step towards its downfall. Icahn is now on Board, has 3 people on his side and only time will tell what are his future intentions.