According to Microsoft's latest 10-Q filing, the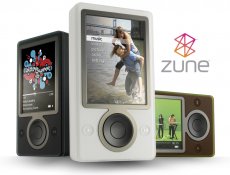 revenue for te Zune platform saw a 54% decrease ($100 million) during the winter quarter, also known as the holidays shopping season. In the mean time, Apple's iPod announced a new quarterly unit record: 22.7 million sold units during the quarter, 3% higher than one year ago.
Microsoft already announced massive restructuring plans and many now wonder if similar measures won't be hitting the Zune department as well. The device once thought to be the iPod arch rival has been struggling for its small market share and has barely managed to sell an annual one million units.
At present time things are quite in Redmond, but one can only guess that the recent sales flop has caused some stormy discussion among the top management. The point is clear: if the company is looking to cut the costs, why bother to keep a sinking ship afloat?