The two companies expect that the merger will be completed by the end of the year.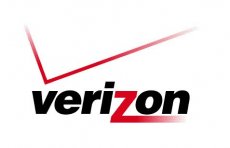 Under the terms of the agreement, Verizon Wireless will acquire the equity of Alltel for approximately $5.9 billion. Based on Alltel's projected net debt at closing of $22.2 billion, the aggregate value of the transaction is $28.1 billion. Scott Ford will remain Alltel's President and Chief Executive Officer until the merger is completed.
"This is a perfect fit, with Alltel's high-value post-paid customer base, its solid financials, our common network technology, and significant, readily attainable synergies," said Ivan Seidenberg, Verizon chief executive officer and chairman of the Verizon board. "Verizon Wireless' acquisition of Alltel clearly provides opportunities for enhanced value for Verizon shareholders."
Alltel serves more than 13 million customers in markets in 34 states, including 57 primarily rural markets that Verizon Wireless did not have in its portfolio.