The PS3 maker signed a two-year agreement with IGA Worldwide that will allow free passage to online-enabled ads. The deal is a response to a similar deal penned by Microsoft, Massive, and Electronic Arts.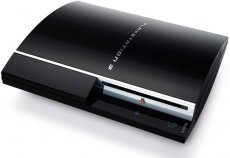 "In-game advertising is a nascent, and as yet, untapped market with great potential that PS3 is primed to capitalize on." said Phil Rosenberg, Senior Vice President, Sales and Business Development, SCEA. "This innovation is not only for developers and advertisers but also to create value and an enhanced experience for the gaming community.
The future looks bright for both Sony and IGA: according to Nielsen Media Research, is expected to grow into a $1 billion dollar industry by 2010. In addition, NPD Group's figures indicate that the $17 billion dollar video game industry is expected to continue to grow. 9 million PS3 consoles already left the shelves in the past fiscal year and there's no sign that this trend will slow down for the time being. Unless Sony takes a good ride on Blunder Lane, of course.
However, fans were less happy to hear the news. Besides the fact that the inclusion of ads won't bring price cut for the games themselves, they also dislike the idea of being bugged by advertisements even in the virtual realm, still considered by many a good place to escape the real world.