The Korean Fair Trade Commission concluded a two-year-long invest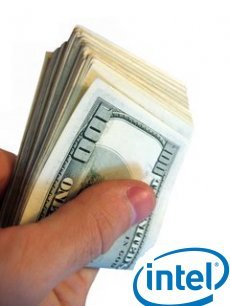 igation and found that Intel offered rebated to two local computer manufacturers. In exchange, the companies had to give up their businesses with AMD.
As a result, Intel will be fined $25.4 million and will be barred from offering rebates to Korean PC makers. Intel stated that it plans to appeal the decision in the court.
"The KFTC's decision against Intel for anticompetitive conduct continues a stark pattern: in every country around the world where Intel's business practices have been investigated, antitrust regulators have taken action against Intel to protect consumers and the computer companies who serve them," said AMD's Mike Silvernam.
The scandal broke out back in February 2006, when Korean regulators made Intel a visit and seized documents needed for their investigation.
Now all eyes are on the Eu regulators, which are currently investigating similar charges against the chip maker.