With this acquisition, Websense was able to extend the content identification and classification capabilities of its ThreatSeeker Network: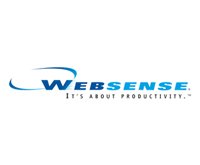 "This acquisition puts Websense years ahead of the security industry in Web 2.0 capabilities and intelligence," said Websense Chief Technology Officer Dan Hubbard. "We've already integrated Defensio intelligence into the ThreatSeeker Network, giving existing Websense customers broader protection from Web 2.0 security threats by making Websense products even more universal, accurate and effective."
Websense promised to support and enhance the Defensio platform for personal users, as well as for commercial use. The company announced it would continue to offer the comment spam filter at no charge for personal use, while offering a new six month commercial trial at no cost.
According to Websense Security Labs' statistics, more than 95% of all Web posts on blogs, forums and other sites are unwanted content such as spam and malicious content, while more than 70% of all Web spam and unwanted content is hosted on legitimate sites that allow user-generated content.