The plan is one of the harshest seen so far and will start off with the cutting of $700 million from expenses in 2009.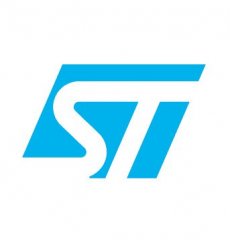 The chip maker stated that its cost cutting measures are expected to affect about 4,500 net jobs worldwide in 2009, meaning 10% of STMicro's entire workforce. In addition, the company set a capex budget of about $500 million for 2009, representing a 50% reduction in comparison to 2008.
"Current uncertainty in the global financial markets […] makes it extremely difficult to accurately forecast product demand and other related matters and makes it more likely that ST's actual results could differ materially from expectations," reads a statement from STMicro.
"Consequently, the Company will only provide approximate revenue and gross margin internal planning targets with respect to the first quarter of 2009. When visibility on market conditions improve, the Company will reconsider providing quantitative guidance similar to past practices. In the meantime and for internal purposes, the Company is currently planning for revenues to be in the range of $1.5 billion to $1.85 billion."
The only good news so far is that the chip maker promises to complete the wireless joint venture with Ericsson Mobile Platforms during the first quarter. Hopefully (for them), more will follow.