Following the deal, an undisclosed number of GCS employees will join Microsoft's Health Solutions Group, which will manage product development and delivery.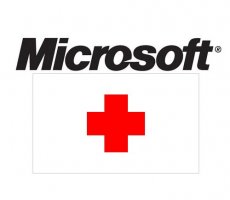 "We were impressed by Global Care Solutions' state-of-the-art health information system, which has enabled a hugely complex facility like Bumrungrad International hospital to achieve amazing outcomes related to improved workflow and patient safety," said Peter Neupert, corporate vice president for the Health Solutions Group at Microsoft. "The international, fully integrated nature of the GCS technology, and the fact that it is built from the ground up on scalable Microsoft technology, makes this a great addition to our portfolio of health enterprise products as we look to power developing and emerging hospital systems around the globe."
Global Care Solutions' system was designed in collaboration with Bumrungrad, a Bangkok hospital, which treats more than 1.2 million patients from 190 countries each year. Microsoft stated that it intends to continue the collaboration with Bumrungrad at least in the near future.
The system is designed to run on Microsoft Windows Server 2003 and Microsoft SQL Server 2005.
At present time, GCS's system is implemented and in use in seven hospitals around the Asia-Pacific region.