Lionsgate spent $56.3 million for Mandate ($44.3 million in cash and $12 million in stock), a sum set to be released over an 18-month period. In addition, the owner assumed Mandate's debt of approximately $6.6 million, which is to be retired immediately.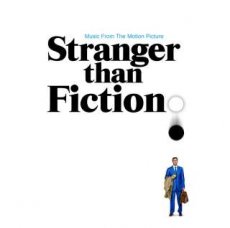 The highlights in Mandate's list are the horror films The Grudge, The Messengers and Boogeyman, as well as Stranger Than Fiction (starring Will Ferrell). The upcoming Mr. Magorium's Wonder Emporium (starring Dustin Hoffman and Natalie Portman) is also Mandate's property.
On a side note, the recent buy-out will have former Lionsgate man Joe Drake return to the company:
"We're very excited to be bringing Joe back to Lionsgate. This acquisition reunites an entrepreneurial executive with an entrepreneurial company as well as adding a third party domestic and international profit center to our diverse business operations."(Jon Feltheimer, Lionsgate Co-Chairman and Chief Executive Officer)
Joe Drake will continue as CEO of Mandate and also move up the ladder as the Lionsgate family as Co-Chief Operating Officer and President of Lionsgate's Motion Picture Group.