According to Paramount Home Entertainment's figures, the HD DVD Transformers sold over 100,000 units during its first day of release and over 190,000 HD DVDs in its first week.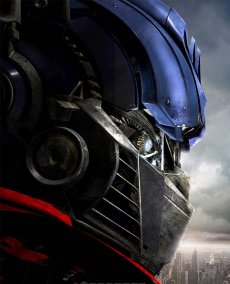 "The performance of the Transformers DVD and HD DVD has demonstrated the phenomenal success of this global franchise," said Kelley Avery, president, Worldwide Home Entertainment, Paramount Pictures. "We're happy to be kicking off the fourth quarter with a title that clearly shows home entertainment releases are still an event that drives consumers into stores—which is a win for both content providers and retailers."
Such a success was somehow to be expected. Transformers was a movie supposed to lure people because of its special effects and so, people would be willing to buy a graphically-enhanced version.
The titles are impressive, no doubt about it, but the sales figures have to do a lot better before getting to that stage. HD DVD sales are but a small bit when compared to regular DVD sales. Transformers sold 8.3 million DVDs since the title's debut on October 16, with 4.5 million discs sold on the first day alone.
We're looking forward to see if the rival Blu-ray camp will be able to break the current record. Spider-Man 3 will be released on Blu-Ray on October 30 and chances are that a new wave of impressive figures will pop up during the next month. After all, the next-gen video format war must go on.