As it follows, Microsoft will become the exclusive third-party advertising platform partner for Facebook, and will be in charge of selling advertising for Facebook both internationally and in the United States.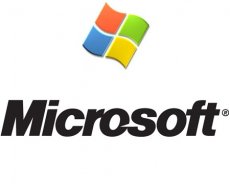 "Making this investment and expanding this partnership will position Microsoft and Facebook to better take advantage of advertising opportunities around the world, and is a great win for not only for our two companies, but also our collective users and advertisers," said Kevin Johnson, president of the Platforms & Services Division at Microsoft.

"We have partnered well over the past year and look forward to doing some exciting things together in the future. The opportunity to further collaborate as advertising partners is a big reason we have decided to take an equity stake, and is a strong statement of our confidence in the long-term economics of this partnership," he added.

Both companies proved to be very elusive when asked about what other investors are interested in joining the Facebook. Also, Microsoft representatives turned into highly skilled dodgers and avoided to answer questions related to how was Facebook's data on its users going to be handled.

The Redmond company didn't say whether it plans to use such data to improve the targeting of its ads served out site Facebook or not. Then again, they have the honey pot all to themselves, and that's enough to answer the question.
At present time, Facebook has around 50 million users, with 60% of them located outside the U.S.