"With or without a legal proceeding, Acer persists to take all necessary steps to protect and enforce its patented technologies," stated the company in an official announcement.
The new lawsuit has been filed a District Court in Wisconsin and the United States International Trade Commission. Acer claims that Hewlett-Packard violates seven patents related to PCs, servers and peripheral devices.
The battle between the two PC manufactures dates back from march this year. The first company to cast the stone was HP. The company sued Acer, claiming that the latter infringed on five of its patents, including DVD editing, mobile notebook power consumption and microprocessor chips.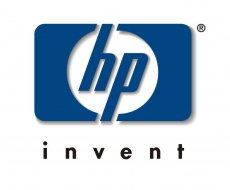 It was not long before HP returned to court and added four more patents in its filing. The company asked the court to prevent Acer from importing to the US all the products that infringed on HP's patents.
Acer's first legal answer came in July, when the company decided it was its turn to sue HP.
All in all, it has become clear that this legal battle is not about patents but about US market domination. Acer had a significant growth on the US market and certainly hopes to snatch the third position from Lenovo. In the mean time, HP would very much like to keep its competitors at bay and eventually get to be number 1 in the US, a title currently held by Dell.
Also, the increasing number of patent -related lawsuits actually screams that the US patent and legal systems need to be changed.