According to a recent report by iSuppli, AMD's market share rose in the fourth quarter by 0.3%, as compared to the previous quarter.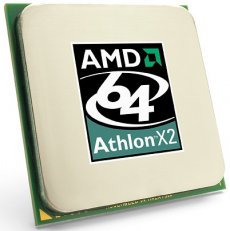 "With strong PC demand in the fourth quarter, particularly in the notebook segment, microprocessor average selling prices for AMD and Intel held firm," said Matthew Wilkins, principal analyst at iSuppli.
"The delay in the introduction of AMD's Barcelona native quad-core microprocessors was a factor in the company's performance for the year. Barcelona represents a clear area of competitive advantage for AMD compared to Intel, which still does not have a native quad-core microprocessor. However, the Barcelona delay has reduced the timeframe during which AMD can press that advantage."
In the mean time, rival company Intel saw its revenue grow by only 0.2%. However, this is by far a good reason for a celebration at AMD, given that fact that the company's share fell in 2007, from an initial 16.1% (2006) to a current 13.2%.