The price drop will be aimed precisely at PlayStation 3 and Xbox 360, but, Pachter adds, it won't be enough for the industry to raise the sales up to last year's level.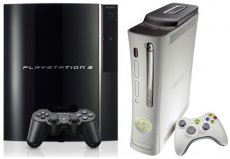 And speaking about the industry, it's growth in 2008 is expected to be around 19% in the US and 20% in Europe. As for 2009, Pachter is less optimistic and states that US is expected to feature a 16% growth, while Europe will be upper at 18%.
Either that or console manufacturers trim the prices once again by $100, in which case the growth is expected to rise to 21% and 23%, respectively.
All in all, sales are expected to go down during the next several years unless a new device arrives on the market. The debut of PlayStation 4 or Xbox 3 (or 720, maybe?) should not surprise anyone, but it would bluntly contradict Sony's and Microsoft's current plans to have their consoles battle on the market for 7 years at least.