With the acquisition process now over, AOL's next move will be to turn into Bebo the centerpiece of its recently-created People Networks business unit: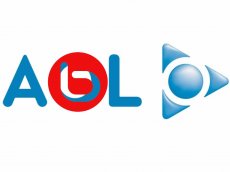 "With the addition of Bebo and the creation of People Networks, AOL is uniquely positioned to capitalize on the exploding social media space by delivering a more personal experience for consumers and a better way for advertisers to engage them," said Randy Falco, chairman and chief executive of AOL.
The new People Networks unit will be lead by Joanna Shields, the former Bebo CEO, who will be reporting to Ron Grant, AOL's president and chief operating officer.
The initial "to do" list at Bebo includes the integration of AOL's instant messaging, chat, and e-mail platforms. AOL stated that Bebo users will be able to merge their profiles with AOL instant messaging, so they can use common screen names without re-registering. The move would allow the company to significantly boost its AIM users. Currently, the service has around 30 million users, says AOL, while Bebo has around 42 million.
Also, AOL use several of its channels to promote Bebo's original programming, such as "KateModern," "Sofia's Diary" and "The Gap Year." In return, Bebo is expected to lure as many advertisers as it can:
"Unlike other social networks, which have had a difficult time monetizing their sites without jeopardizing the user experience, Bebo created an environment that enables advertisers, brands, and media companies to engage in meaningful, relevant conversations with its users," said AOL's Ron Grant.
Other additions to the People Networks services include widget technology maker Goowy Media and social search company Yedda, both of which have been purchased by AOL in the last months.