Manufacturers must've been negotiating with Microsoft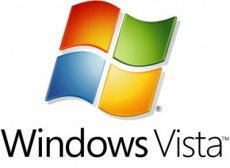 for some time and finally the software giant gave in. As it follows, the former are now free to provide with a XP switch option, Yahoo! Tech
reports
. For instance, Lenovo customers are able to acquire Windows XP recovery CD, while Fujitsu and HP will include a XP disc in their laptop offers, should the buyer ask for it.
Be advised though, that the current offer is only available for Vista Business or Ultimate editions.
Up till now, Microsoft's only condition has been that XP preloads will cease to exist by January 31, 2008. Still, it is believed that this deadline has also become a matter of negotiations. Lenovo's XP offer will end five months later, on July 31, 2008, so a new Microsoft deadline is to be expected.

Aside from reported crashes and incompatibilities with various third-party software, Microsoft will have to sort out its biggest problem to date: customers consider Windows XP to be good enough for their needs and see no reason to go for a new OS which basically does the same thing, but costs more.