However, the new initiative will not tackle the iTunes on its own turf, namely the US. Nokia's online store will be opened in several European and Asian markets this fall.
"The Nokia Music Store brings together a powerful combination of great music and great devices in an easy to use way. You can select from a huge range of music, including local music from your country, and download it directly to your Nokia device. You can choose between purchasing tracks a la carte via your Nokia device or computer, or you can stream an unlimited number of full length tracks to your computer. The unlimited streaming is a great way to discover new music and the integrated mobile and PC download service is a fantastic way to build a music collection that is always with you." (Tommi Mustonen, head of Nokia's music activities)
As usual for the European market, the prices will be a bit higher compared to what Apple has to offer. Individual tracks will cost 1 Euro, albums will start from 10 Euro and a monthly subscription for PC streaming will also go for 10 Euro.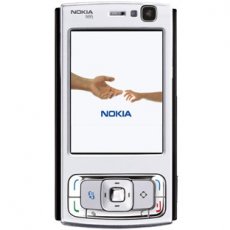 The provided files will be in high quality 192Kbps audio in Windows Media Audio (WMA) format. Future users will be able to access the Nokia Music Store via their desktop computer or directly from optimized Nokia devices such as Nokia N81 or Nokia N95 8GB. Downloaded songs may be transferred via PC to compatible Nokia devices, including the Nokia 5310 XpressMusic and Nokia 5610 XpressMusic.
There are already several similar initiative ready to take over the web and chances are most of them will not be able to make even a small dent in Apple's market share. Why would Nokia think it stands a better chance? Well, don't forget that the popularity of iTunes is linked to the popularity of the iPod. (Let's put aside other previous advantages, such as the $0.99 price policy or the no-DRM initiative. Right now Apple is not the only one to offer such things). The business grew to hardware support.
Right now, Nokia is the world's top phone manufacturer and this privileged position might give the online store a serious boost over time.