With Plazes in its pocket, Nokia plans to further expand its context-based service offering with time-based activity planning features.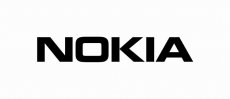 "This acquisition helps Nokia to accelerate its vision of bringing people and places closer together, in line with our broader services strategy," said Niklas Savander, Head of Nokia Services & Software. "In addition to the key assets, through this acquisition Nokia will bring on a visionary team with an advanced understanding of social-activity services, as well as the technical ability to further develop this area."
Plazes is a privately-owned start-up company of 13 people that provides a context-aware social-activity service that people can use to plan, record, and share their social activities.
The agreement is subject to customary closing conditions and is expected to close in the third quarter 2008.