According to Barclay's analyst Ben Reitzes, the sales of the iPod Shuffle line rose 51% the week of March 21. The Shuffle continued its trajectory the following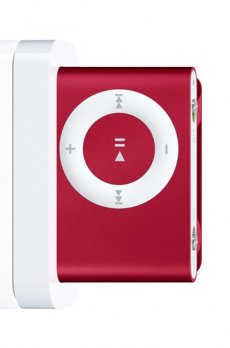 week, rising another 10%.
It appears that the new model is quite popular, especially thanks to its new feature, which allows users to push the control buttons from the pair of earphones instead of from the player.
However, the sun is shining only of Shuffle's street, while other avenues remain rather dark and gloomy. The sales of all iPod models fell 38% on a year-over-year basis during the week of March 21 (the same week the iPod Shuffle had its staggering growth).
iPod sales for the quarter may be down 14% compared to the same quarter of 2008, said Reitzes. Still, there's a chance Apple's sales aren't as bad as they seem right now: the NPD figures used by the analyst don't include sales from some sources (the Apple Store, for example), so they don't offer a complete picture of Apple's business.