The Nokia Comes With Music service is expected to launch in the second half of 2008.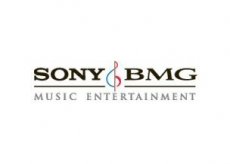 The service will allow the owners of a Nokia Comes With Music device to have access to Sony's music catalog for first twelve months. The songs can be downloaded to both their mobile device and computer.
"This initiative represents a critical new way of gaining access to music, through which fans will be able to explore Sony BMG's vast catalog of recordings for an entire year," commented Thomas Hesse, President, Global Digital Business & U.S. Sales, Sony BMG. "We think this business model will encourage users to sample a wide range of material, expand their musical tastes, and listen to more music than ever before. In the process, we think it will provide new opportunities to artists from every genre of music, and increase demand for music overall."
At the end of the 12 months period, users will be able to keep their downloaded tracks. Even if their subscription is over, they will continue to be able to continue to purchase additional tracks from the Nokia Music Store, or move on to a Nokia "unlimited access" subscription service.