A group of four US congressmen have introduced the Halting Airplane Noise to Give Us Peace (HANG UP) bill which aims to ban the use of cell phones during flights. Users would only be allowed to send and receive text messages, and to surf the web via their mobile.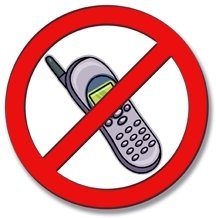 "The public doesn't want to be subjected to people talking on their cell phones on an already over-packed airplane," says Oregon congressman Peter DeFazio. "However, with Internet access just around the corner on U.S. flights, it won't be long before the ban on voice communications on in-flight planes is lifted. Our bill, the HANG UP Act, would ensure that financially strapped airlines don't drive us towards this noisome disruption in search of further revenue."
The group stresses out that consumers are definitely opposed to in-flight cell calls. The congressmen claim that a recent poll showed that 63% do not favor such phone calls, while those in favor of canceling such restrictions only added up to 21%. The poll was sponsored by the Association of Flight Attendants-CWA and the National Consumers League.
The initiators of the bill say that such calls would be permitted, passenger risk to miss safety announcements, while flight attendants could be forced to stop fights caused by some people's too loud conversations.