The new branch will help Ubisoft expand its market share in both Poland and Eastern Europe and thus, remain focused only on business relationships.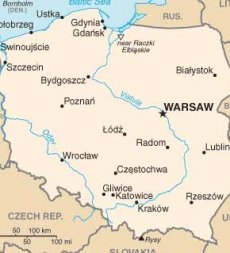 The new Polish office will be lead by Rose-Marie Nargaud, Ubisoft's Eastern Europe export area manager. She will be reporting to Rob Cooper, managing director for Northern Europe and Export at Ubisoft.
"Opening an office in Poland is a strategic decision for Ubisoft," said Alain Corre, executive director EMEA at Ubisoft. "Our vision is to ensure our presence in the most important markets and that we remain close to our consumers. The Eastern Europe market has the potential to become a key market for video games and Poland represents a major part of this potential, with a rapidly growing console install base."
At present time, Ubisoft has teams in 28 countries and distributes games in more than 55 countries around the globe. For the 2007-08 fiscal year Ubisoft generated sales of 928 million euros.