The agreement between the two parties will enable the owners of Samsung's BD-P2500 and BD-P2550 Blu-ray disc players to stream movies and TV episodes directly from the Netflix Web site. Users get access to a Netflix Queue-based user interface (if they are Netflix members, of course) , visit the site, add movies and TV episodes to their individual instant Queues.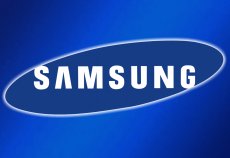 The company stated that, once selected, movies will begin playing in as little as 30 seconds. Fast-forwarding and rewinding options are will also be available.
"Samsung has been at the forefront of innovation in consumer electronics and has established a market leadership position in Blu-ray and digital television," said Netflix Co-Founder and Chief Executive Officer Reed Hastings. "We're excited about the upgraded Blu-ray disc players. Moreover, we look forward to working with Samsung in the years to come to deliver a variety of outstanding products on which consumers can watch movies delivered over the Internet from Netflix."
The BD-P2550 and BD-P2500 are currently available at $399.99. Consumers who already own one of the two players can upgrade their device at no additional cost to enable instant streaming from Netflix.
At present time, Netflix offer a library of more than 12,000 movies and television episodes.