The lawsuit was filed in the United States District Court for the District of Delaware.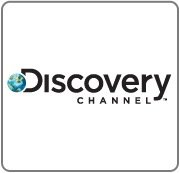 According to the filing, Discovery Communications alleges that Amazon's sale of the Kindle and Kindle 2 products and its electronic book delivery system infringe U.S. Patent Number 7,298,851, "Electronic Book Security and Copyright Protection System."
The company claims that Discovery Communications and John S. Hendricks were significant players in the development of digital content and delivery services in the 1990's.
"The Kindle and Kindle 2 are important and popular content delivery systems. We believe they infringe our intellectual property rights, and that we are entitled to fair compensation. Legal action is not something Discovery takes lightly. Our tradition as an inventive company has produced considerable intellectual property assets for our shareholders, and today's infringement litigation is part of our effort to protect and defend those assets," said Joseph A. LaSala, Jr., General Counsel of Discovery Communications.
Is this lawsuit a legitimate action or just an attempt to get Amazon to agree on an out of court settlement? Either way, the US patent law should definitely get a complete makeover.