The online movie rental service signed two separate agreements with the afore-mentioned companies in a bid to frther expand its library.
"We are thrilled to enter into these relationship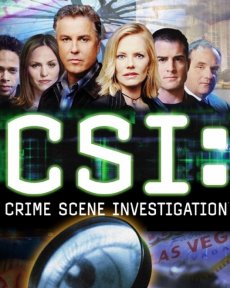 s with CBS and Disney Channel and build upon their innovative distribution strategies," said Robert Kyncl, vice president of content acquisition for Netflix. "We have a shared interest in granting fans expanded access to and strengthening the networks' key shows."
The CBS agreement brings to Netflix current season episodes of the original "CSI: Crime Scene Investigation", as well as current season episodes of the hit spin-offs "CSI: Miami" and "CSI: NY". Also, the deal includes two additional current shows, "NCIS," (the Naval Criminal Investigative Service of the U.S. Navy and U.S. Marine Corps) and the FBI drama "Numb3rs."
The deal also covers 350 CBS episodes, including prior seasons of the three "CSI" series and "Numb3rs," the first two seasons of the popular "Jericho" series and episodes from TV classics such as "Star Trek," "MacGyver," and "Family Ties."
In the mean time, Disney Channel will offer content centered on three of the Channel's original series: "Hannah Montana," "Wizards of Waverly Place," and Disney Channel's newest original series, "The Suite Life on Deck," a spin-off of the hit, Emmy-nominated "The Suite Life of Zack & Cody," s
"Wizards of Waverly Place" and "The Suite Life on Deck" can be streamed instantly at Netflix beginning this week, 24 hours after each episode's initial broadcast. "Hannah Montana," will be available online at Netflix beginning this November.