The Berkshire Hathaway CEO took the lead and is currently worth $62 billion, according to Forbes.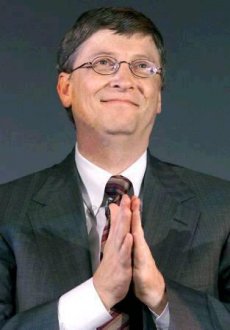 What's worse for the Microsoft guru is that the second place (a dignified place on which to fall) was also taken. Mexican tycoon Slim Helu drove his business in telecommunications industry better than the Redmond company was able to. At present time, Helu is considered to have a fortunes of around $60 billion, a nice figure for the second spot in the top 3.
So, how much is Bill Gates worth nowadays? Recent figures go up to $58 billion and remain stuck there. It's true, Gates' fortune did go up $2 billion last year, but it's clear that it wasn't enough.
Still, don't feel bad for Bill: he has been sitting in the richest chair for 13 years, it was about time someone else claimed it. After all, what good is a competition if the winner stays the same for ever?