Reyer announced his intention to leave last August, citing personal reasons.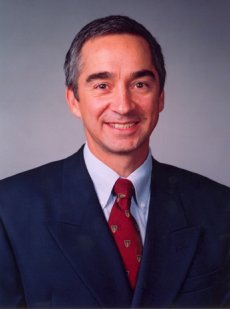 Pichette will start on August 1, and he will assume responsibility for the company's financial operations and become CFO on August 12. He will be reporting directly to Eric Schmidt, Google Chairman and Chief Executive Officer.
"Patrick brings the expertise and track record of a successful CFO, along with the hands-on business experience of a seasoned operations executive," said Eric. Schmidt. "This strong combination of skills and experience will be an important addition to Google's executive management team and will support our ongoing efforts to increase value for our users, advertisers and partners."
Patrick Pichette has been involved in financial operations and management in the telecommunications sector for nearly 20 years. He spent the last 7 years leading Bell Canada. He held the position of Chief Financial Officer in 2002 and 2003.
Pichette earned a BA in Business Administration from Université du Québec à Montréal and an MA in Philosophy Politics and Economics from Oxford University, where he attended as a Rhodes Scholar. He is also chairman of the board of Engineers Without Borders (Canada).