McAfee is confident that SafeBoot's products are what the company needs to complement its existing line of products: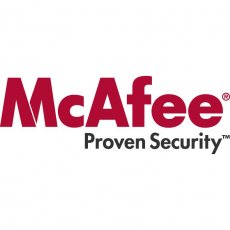 "SafeBoot's industry-leading mobile security solutions address a critical pain point for customers; the protection of confidential and proprietary information," said Dave DeWalt chief executive officer and president of McAfee.
"With the acquisition of SafeBoot, McAfee becomes a leader in the fast-growing $1 billion encryption market and we will be able to offer a complete data protection solution that combines SafeBoot's device, full-disk and content encryption with McAfee's data loss prevention solutions. This combination helps advance our Security Risk Management strategy and extend our leadership at the end-point," he continued.
The acquisition is expected to close in the fourth quarter of 2007 pending regulatory reviews. Once the transition is over, SafeBoot and McAfee's Data Loss Prevention solutions will united in the Data Protection product business unit. The new unit will be lead by Gerhard Watzinger who will report to Dave DeWalt, McAfee CEO .
The SafeBoot Data Protection Suite enables users to encrypt individual files and folders as well as the entire local hard drive for mobile devices,such as laptops, smart phones, USB drives and PDAs.