The net income of the company for the six months ended September 30 went up to 132.4 billion yen, compared to the previous 54.3 billion yen. Furthermore, the operating profit was of 188.8 billion yen (67.1 billion previously) and sales went up to694.8 billion yen (298.8 billion yen previously)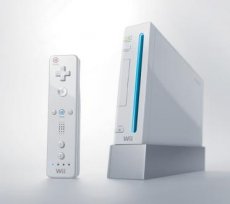 Speaking about actual console sales, the Nintendo Wii score board features a total of over 7.33 million units. According to Next Generation, Nintendo is convinced that the numbers will continue to grow significantly and there is hope that the Wii will be credited with having sold 17.5 million units by next March, which marks the end of the financial year.
In the mean time, the DS managed to do even better than its more expensive (and younger) brother and sold over 13.4 million units.
Nintendo has every right to hope in even better sales figures. The shopping season is right around the corner and the company intends to significantly improve its offer in terms of games. The Wii is expected to feature around 140 titles by the end of the year (plus an additional 200 downloadable Virtual Console games), while the DS will see its library go close to 450 items.