According to the agreement between the two parties, McAfee will pay an approximate approximately $465 million.
The company will pay $5.75 per common share in cash, without i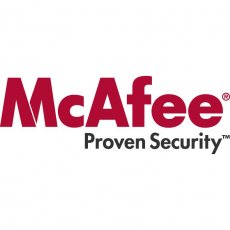 nterest, representing an equity value for Secure Computing's common stock of approximately $413 million. In addition, Secure Computing's outstanding shares of preferred stock will cost McAfee an additional $84 million. In total, net of cash held by Secure, the proposed transaction would be valued at approximately $465 million.
"Today's announcement of this pending acquisition is a natural extension of McAfee's security-only focus," said Dave DeWalt, chief executive officer and president of McAfee. "We expect the pending combination of McAfee and Secure Computing will create an annual projected combined revenue of just under $500 million in the network security segment of our SRM portfolio.."
With Secure Computing in its pocket, McAfee expects to become one of the largest network security players, delivering the complete content and data lifecycle management at the network, spanning detection, filtering, encryption, blocking, archiving, reporting and compliance
The proposed acquisition is subject to regulatory approvals and Secure Computing stockholder approval, and is expected to close in the latter part of the fourth quarter of 2008.