On its part, YouTube agreed to pay a flat fee in exchange for licensing the UK songs used on its website. The sum hasn't been disclosed (as usual). Still, keep in mind that this fee covers more than 10 million pieces of music, so feel free to take a wild guess of how much did the Google-owned site spend on the agreement.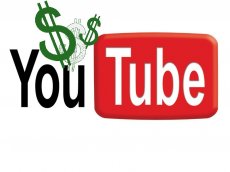 "We're pleased to be working in cooperation with the MCPS-PRS Alliance to provide the YouTube community in the UK with the best possible user experience. This agreement is another great example of how we are working with the music industry to explore new and creative ways to compensate music creators." (Chad Hurley, CEO and Co-Founder of YouTube)
In return, the MCPS-PRS Alliance is supposed to split the mysterious (yet undoubtedly serious) amount of money between the 50,000 songwriters, composers and music publishers.
Currently, YouTube is the world's largest online video community. The company was founded in February 2005 by Chad Hurley and Steve Chen. The website became Google's property in November 2006.