Upon completion of the transaction, the Macrovision stockholders will own approximately 53% of the new holding company that will own both Gemstar-TV Guide and Macrovision. The former Gemstar-TV Guide stockholders will own approximately 47%. The transaction has been unanimously approved by the boards of directors of both companies and is currently expected to close by early second quarter 2008, subject to customary closing conditions.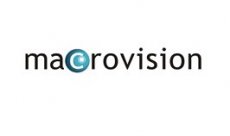 The new Macrovision's and Gemstar-TV Guide union is supposed to enable extensive libraries of commercial and personal protected content to be accessible on numerous devices through simple and intuitive guides.
"Users today are demanding an open, easy to use and integrated set of capabilities that deliver on the promise of the digital home. This presents challenges to the content providers, distribution channels and device manufacturers as they struggle to quickly bring such offerings to market while preserving their unique value propositions," commented Fred Amoroso, CEO and President of Macrovision Corporation. "We are now in a position to accelerate our vision by providing an enhanced combination of capabilities in support of the entire value chain, which is designed to deliver a differentiated solution for consumers."
The deal seems to favor Macrovision's top staff. Fred Amoroso will be the President and Chief Executive Officer, while James Budge (Chief Financial Officer of Macrovision) will become Chief Financial Officer of the combined company. The new Board of Directors will be comprised of four members to be designated by Macrovision, and three members to be designated by Gemstar-TV Guide.
In the mean time, Gemstar-TV Guide CEO Rich Battista and CFO Bedi Singh will be leaving the new organization.