With this deal in its pocket, imeem is now in a very privileged position: it is the only social networking site able to offer streaming access to the entire music and video catalogs of all four major music companies. Previously, the company inked similar agreement with industry giants Warner Music Group, EMI Music and Sony BMG.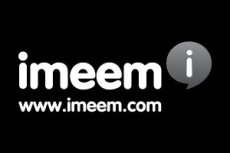 "This is a significant step forward for imeem and a defining moment for social networking and ad-supported music," says Dalton Caldwell, founder and CEO of imeem. "imeem has pioneered a way to bring fans, bands and brands together in a way that's good for everyone. Our agreement with UMG will make imeem's media-centric experience even more compelling and firmly establishes our position as the leading social media network."
Universal's now available catalog includes many of the world's top-selling artists such as Kanye West, Amy Winehouse, Fall Out Boy, 50 Cent, Black Eyed Peas, The Pussycat Dolls, Gwen Stefani, The Killers, Snow Patrol, Maroon 5 or Nelly.
The agreement enables imeem users to upload their favorite music, video and photos, search for and stream full-length audio and videos on-demand, as well as searching for new content on the social networking site. imeem users can also create and share custom music and video playlists with friends and fans on imeem and on third-party sites across the Web.
At present time, imeem has over 19 million users.