The new offer will be available for the next three months.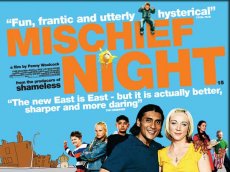 "This will be a fascinating trial: the concept of targeted TV advertisements is now a reality through the combined technology behind BT Vision Download Store and Hiro's software solution," said Antony Carbonari, BT Vision's interactive and commercial media director. "We believe that sympathetically-placed, targeted advertising, combined with a viral film-sharing capability, will be attractive to many customers in conjunction with free or reduced content prices. We look forward to the results."
At present time, the offer includes three titles: Mischief Night, Played and The Punk Rock Movie. As expected, the files will only be viewed on a special media player (developed by Hiro Media), so nobody gets any ideas about skipping the ads with a graceful FF move.
In addition, users must provide demographic information, so the software can personalize the ads. And speaking of the ads, at first they will come from the AA, Norwich Union and Territorial Army, amongst others.
Those willing to try out the new offer should visit the BT Vision Download Store.