"Microsoft and Musiwave share the same philosophy in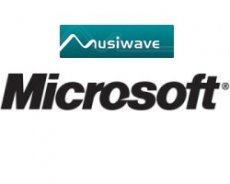 working with hardware and mobile operator partners to deliver great experiences for mobile device users," said Pieter Knook, senior vice president of the Mobile Communications Business at Microsoft. "Bringing Musiwave on board would provide an opportunity for Microsoft to explore new areas in the mobile space previously untapped, and to showcase the power of software plus services. This contemplated acquisition reflects Microsoft's recognition of the software and technology expertise in Europe."
Musiwave's technology allows mobile operators to provide self-branded music applications, such as ring-tones and ring-back tones, as well as full song downloads.
With the company in its big corporate pocket, Microsoft intends to use it to link its relationships with music labels, device makers and mobile operators to the company's Connected Entertainment technologies and services, including Windows Mobile, Zune, MSN and Windows Live.
Musiwave will continue to operate out of its current headquarters in Paris after the deal is completed.
Some of Musiwave's top customers include O2, Vodafone, T-Mobile, Orange, Telus, Telefónica and Virgin Mobile.