Sales for Q3 added up to 36.5 million units, an increase of 11.5% from the same period in 2007.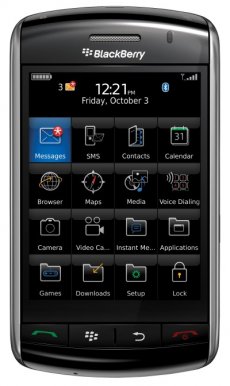 "The current economic climate is negatively impacting sales of higher end devices," said Roberta Cozza, principal analyst at Gartner. "Going forward, we should expect the smartphone device market to continue to grow but at a slower pace. Although leading mobile operators are subsidising more smartphones, to reach lower prices they tie the device to two year contracts with monthly data plan rates which remain too expensive for the mainstream user."
The bad news hit Nokia hard. The Finnish phone maker is still the leader of the market with a 42.4% market share. Still, Q3 2008 was the first time Nokia's sales went down 3% year-on-year. According to Gartner, one of the main causes for the weak sales was the lack of a commercial touch-screen device, a feature highly demanded by consumers. Things might get to normal when the recently announced N97 hits the market, sometime in the first half of 2009.
The decline of Nokia meant a step down for the Symbian as well. The OS now has a market share below 50% and Gartner thinks that this declining trend will continue.
Symbian, cutting the market share of the mobile operating system to below 50 per cent for the first time. Gartner estimates that it will continue to decline in popularity.
In the mean time, Apple got a nice bronze medal in the global smartphone market sales race. The company shipped around 7 million units and saw its market share rise to 12.9 during the quarter.
Business went great for Research In Motion: the company's BlackBerry smartphones increased 81.7% in Q3 2008. Gartner notes that the BlackBerry Storm was the main force behind this boost and tags the product as having the " potential to be a major product for the company."