The reduced demand for maturing smartphone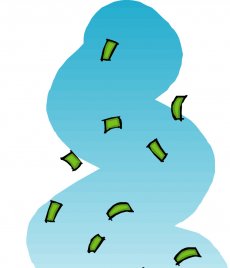 and handheld products hit Palm significantly, as Q2's revenue is expected to be lower than the company's Q1 fiscal year 2009 and Q2 fiscal year 2008. Palm expects that its Q2 revenue would be in the range of $190 million to $195 million. As expected, Palm also shifted part of the blame on the current economic environment.
The recent report confirms that Palm is set on continuing with its current cost-savings initiatives. In other word, people will get fired and bonuses will become a thing of the past.
"We are seeing unprecedented dynamics in the global markets as economic uncertainty hampers demand for consumer products," said Ed Colligan, Palm's president and chief executive officer. "In order to ensure Palm's long-term success during these uncertain times, we're taking several steps to significantly reduce our cost structure. These measures will help us navigate this difficult period while launching our next-generation products as planned."
Palm expects that its cost savings plan would reduce quarterly operating expenses by approximately $20 million by Q4 fiscal year 2009.