Specifically, Zucker told the media attending a benefit for Syracuse U.'s Newhouse School that the company only made $15 million in revenue during the last year of its deal with Apple's iTunes.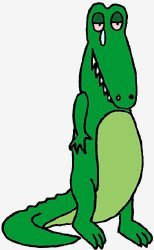 Zucker also admitted that NBC wanted to raised the prices for some its most successful shows on iTunes from the standard $1.99 to $2.99. As expected, the proposal was met with a flat "no" and thus a new request come onto the stage: a cut of Apple's hardware sales. Variety quotes:
"Apple sold millions of dollars worth of hardware off the back of our content, and made a lot of money," Zucker said. "They did not want to share in what they were making off the hardware or allow us to adjust pricing.[…] We don't want to replace the dollars we were making in the analog world with pennies on the digital side," he added.
Zucker's story only comes to confirm what Apple had been saying ever since the two companies decided to part ways: NBC wanted a change in the price policy. It's true, back then Apple did talk about $4.99 per show instead of $2.99. The Cupertino company might've boosted the figures a bit, but, then again, chances are that it didn't.
Let's look at the facts: Apple was to be the good guy either way ($4.99/$2.99), so the price itself had little importance. The company decided to slap the media company for being to greedy and that was enough.
On the other hand, NBC went very quiet after the scandal broke out. This is the first time that prices are being mentioned in nearly two months, enough time for everyone to cool down. Chances are that they realized that the $4.99 price tag was too much and the new figure could be part of NBC's future price policy.