The major flaw in the corporate armor is, no wonder, the handset business, with sales down 39% to $3.3bn. The losses amounted to $418 million, almost double than last year ($233 million).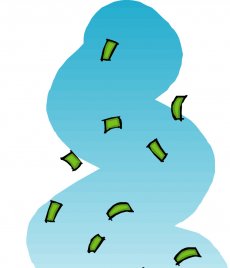 The devision has a big issue at Motorola for some time now, its fall leading the company to decide and cut it off from its other businesses.
It's a known fact that the company has been looking for someone to take the division off its hands, but with little luck. With Motorola mobile now on its own, hopes are that things could be turned around a bit, up to the point that buyers would become interested.
All in all, Motorola's net loss was of $194 million, on revenues of $7.45 billion. Last year, the losses were of $181 million, on revenues of $9.43 billion.
On the bright side, there are Home and Networks Mobility and the Enterprise Mobility division. The first saw its sale spick up 2% to $2.4 billion (although operating earnings were down to $153 million versus $167 million last year). The latter's sales went up 5%, while operating earnings were almost double: $250 million.