The jury in a Kansas City federal court ruled that Vonage had willfully infringed Sprint's patents in providing its VoIP telephony services. The awarded sum represents 5% of the revenues Vonage made during the period in which it had been infringing on Sprint's patents.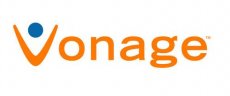 In return, Vonage announced that it intends to fight the verdict and, if the current court doesn't set it aside, it will go further and file an appeal. Also, the company stated that it intends to develop technological workarounds that don't infringe on Sprint's patents.
"We are disappointed that the jury did not recognize that our technology differs from that of Sprint's patents. Our top priority is to provide high-quality, reliable digital phone service to our customers. Vonage has already demonstrated that it can keep its focus on customers and on its core business while managing ongoing litigation," said Sharon O'Leary, chief legal officer for Vonage.
This is the second patent infringement lawsuit the company loses, thus driving the stakes even higher than before. Previously, Vonage lost a similar case against Verizon and ended up with a bill $58m in damages, plus an additional 5.5 %of all future revenues.