The offer dates from two months ago, but Blockbuster chose to disclose it now in hope that the news would put some pressure on the board of Circuit City. The original buyout offer was made in a letter to Circuit City chairman and chief executive Philip Schoonover on 17 February.
Up till now, Circuit City decided to ignore the offer, Blockbuster decided to play hardball: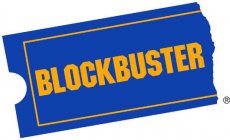 "Blockbuster is making its proposal public because it believes the shareholders of Circuit City should have the opportunity to participate in determining the destiny of the company. In addition, as Blockbuster has other strategic opportunities, its offer is conditioned upon timely commencement of the due diligence process," the company said in a public statement.
Blockbuster stressed out that the combination of the two companies would result in an $18 billion global retail enterprise.
"Our proposal offers Circuit City a significant premium to its existing stock price and creates a game-changing retail concept with a sustainable competitive advantage. We believe the combination will result in a compelling consumer proposition that will drive significant revenue and margin enhancements as well as cost synergies," added Jim Keyes, Blockbuster Chairman and Chief Executive Officer.
The ball's now in Circuit City's court.