At EMI, Merrill will take the seat of President of Digital Business. Basically, he will be focused on developing the company's digital empire, an area where all music giants have been lacking real progress.
"I have two passions. One is creating platforms and tools that make it easier for consumers to achieve their goals. The other is music," said Merril. "This exciting new role at EMI is a unique opportunity for me to be able to put those two passions to work together and help deliver EMI's objective of providing the best services in the world to consumers and musicians."
Merrill will be reporting directly to Guy Hands, chief executive officer of Terra Firma and chairman of EMI Group: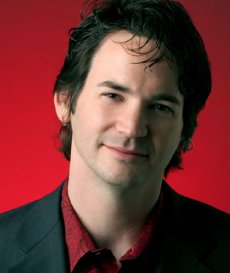 "Douglas is a proven agent of change who combines broad business intellect with a deep engineering background. He has been a key member of the management team at Google which has created more value than any other consumer internet company by focusing relentlessly on tools that enable consumers to do things more effectively. His experience, talents and his ability to drive innovation will be enormously valuable to EMI and to its artists," stated Hands.
Douglas Merrill arrived at Google in 2003 and is credited with leading several strategic efforts including Google's 2004 IPO and its related investor programme and regulatory activities, the 2006 launch of Google Checkout and the the turnaround of Google's radio advertising business, one year later.
All in all, Google is facing a real problem: its top management is fleeing elsewhere. Merrill is last man to leave the company, right after Sheryl Sandberg, Ethan Beard and Justin Rosenstein. The main question in the Google top floor might be: who's next to leave?