At present time, China Telecom is the country's largest fixed-line phone provider and owns about 70 per cent of China's fixed telephone lines. As expected, the company is under the control of the government.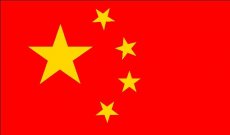 The acquisition is made in hope that is would boost China Telecom's business once again. For the past two year, the telecom giant has been constantly losing the battle with mobile operators:
"Due to intensifying mobile substitution, China Telecom experienced negative growth in access lines in service for the first time in 2007, and voice business revenue decreased by 7.9 per cent from 2006," the company said in a statement.
Last year, China Telecom saw its fixed voice subscribers number go 2.71 million short, to just 220 million. Still, business was good and the net profit was up 1.1% to $3.20 billion.