According to the terms of the agreement, Symantec will acquire MessageLabs for $695 million in cash, subject to foreign currency adjustments, payable in approximately £310 million Pounds Sterling and $154 million US Dollars. The agreement is subject to customary closing conditions including regulatory approvals, and is expected to close by the end of the 2008 calendar year.
Symantec needed to acquire MessageLabs in order to strengthen its position on the rapidly growing Software-as-a-Service (SaaS) segment, as well as on the messaging security market. SaaS is described as one of the most impactful trends in software with a current estimated market size of $5.71 billion (in 2007) reaching $16.98 billion by 2012.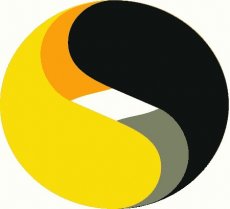 "MessageLabs extends our investments in the Software-as-a Service segment and will allow us to offer our customers unprecedented choice from a single provider of message security solutions" said John W. Thompson, chairman and chief executive officer, Symantec. "By combining MessageLabs with our Symantec Protection Network team, we have one of the strongest portfolios of cloud-based infrastructure services and a great foundation on which to grow."
MessageLabs' established suite of online services for messaging and web security provide additional, complementary offerings to those already available on the Symantec Protection Network platform which includes Online Backup, Online Storage for Backup Exec and Online Remote Access. MessageLabs' 14 worldwide data centers and significant expertise in SaaS sales, operations and support will also allow for future international expansion of current Symantec Protection Network services.
MessageLabs plus Symantec Protection Network will result in the creation of a new Symantec Software-as-a-Service product group to accelerate the development of new SaaS solutions and hybrid offerings for IT professionals.